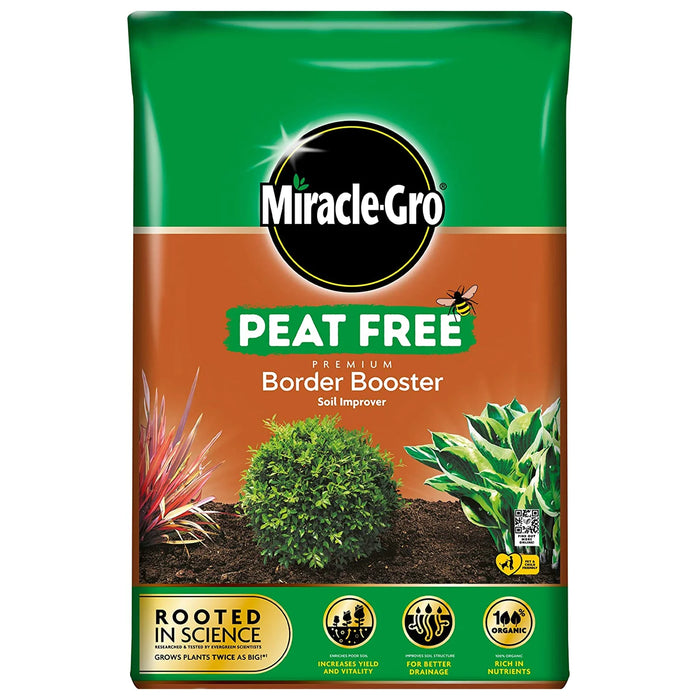 Miracle Gro Border Booster
The Miracle-Gro 40L border booster compost will improve poor soil in beds and borders thanks to the 100% organic blend of ingredients. Adding this to existing compost, will improve soil condition and naturally increase the yield, and improves the vitality of roses, flowers, fruit, and vegetables.
The compost improves the soil structure that retains moisture and opens soil structure to improve drainage. It also promotes healthy root growth so plants establish more successfully and make the soil easier to handle.